2022 Schultz Sportfishing Fishing Photos
Here is a gallery of Schultz Sportfishing's 2022 Fishing Photos of some of the fish we caught on Lake Erie, Lake Ontario and the Niagara River! These are some pictures of the Trophy Smallmouth Bass, Walleye, Steelhead, Salmon, Lake Trout, Brown Trout, Catfish and Yellow Perch caught in the 2022 fishing season!
No matter what you're looking to catch on the Great Lakes, Schultz Sportfishing will put You on them! As well as help make sure Your Fishing Charter is the best it can be and have you wanting to come Fishing with Us again soon! Wet a line with us, you won't be disappointed!
Whether you want a relaxing drift trip on the Scenic Lower Niagara River for Steelhead, Salmon, Lake Trout, Brown Trout, Walleye or Smallmouth Bass. For instance, maybe it's catching Monster Lake Erie Smallmouth Bass! Likewise, it could be catching Limits of Walleye or Yellow Perch on Lake Erie! But, maybe it's a Lake Ontario Salmon, Steelhead, Brown Trout & Lake Trout trolling charter that floats your boat! We do it all!
In conclusion, Schultz Sportfishing will Hook You Up for a great day on the water having a fun, learning new technics and most of all catching Fish! Don't miss out on your chance at a Trophy Fish of a Lifetime or filling the cooler or freezer! Book Today before it's too late and the prime days are all gone!
2022 Lake Erie, Lake Ontario & Niagara River Fishing Photos
Do You WANT to CATCH Fish Like These?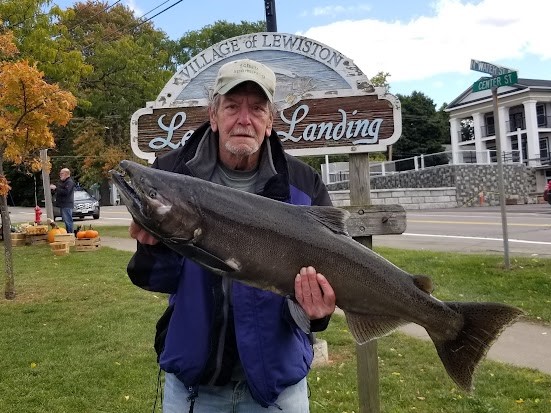 You WILL with Schultz Sportfishing!