Awesome Lake Erie Smallmouth Bass Charters
Lake Erie is the Shallowest of the Great Lakes, however it has excellent numbers of Smallmouth Bass, Walleye and Yellow Perch! I run my Lake Erie Smallmouth Bass charters off the Buffalo, NY shoreline that is know as the Eastern Basin. Where it is certainly home to some of the finest Smallmouth Bass fishing in the World!
In May & June on our Smallmouth Bass Fishing Charters you can expect 20 to 30 of these bronze brawlers a day, however, much better days are common! For instance, these Smallies usually average 3 1/2 to 4 pounds at this time, above all, 5 to 6+ pound Trophy Smallmouth Bass are caught almost daily! With a legitimate shot a 7#+ Monster Smallie of a Lifetime and who knows maybe a new state record! For example, I had a client catch a 7 pound 13 ounce Monster Smallmouth Bass back in 2007. To sum it up, there aren't many places that produces as many Big Smallmouth Bass as Lake Erie!
The Best May I've ever had was in 2017, where we caught 95 Smallies over 5 pounds! Above all, 20 of those Monsters going over 6 pounds! Most Importantly, All were weighed on an accurate Boga Scale, to clarify, not just calling them 5 & 6 pounders like a lot of other people do! The N.Y.D.E.C. thinks there are still others out there bigger than the state record of 8.4 pounds from their analysis's! Likewise, I predict the State Record will be broken in the next couple of years! On the other hand as long as don't have any major die offs from winter kill, lake roll overs, VHS disease or a Botulism outbreak.
Want to Catch Monster Smallmouth Bass Like These?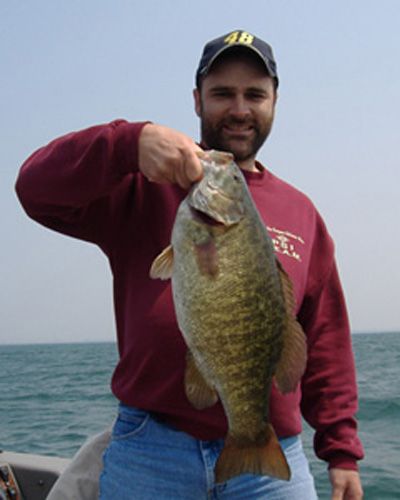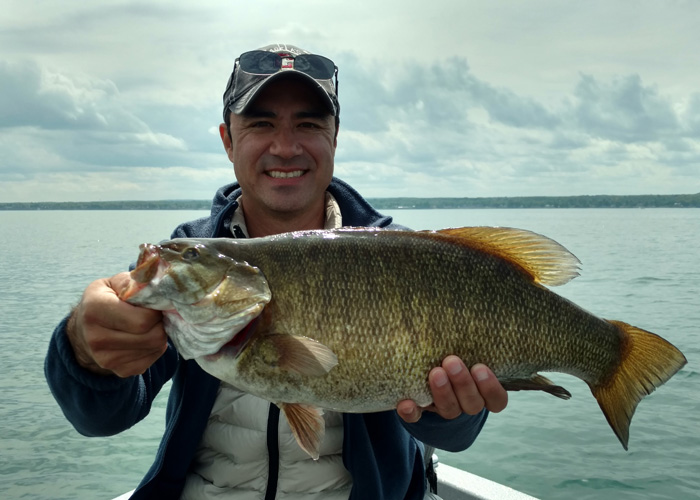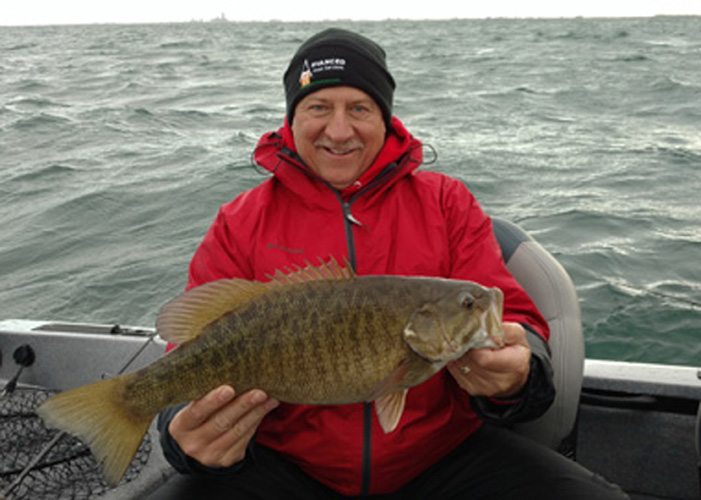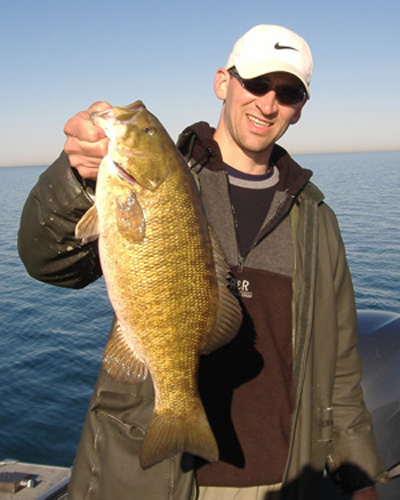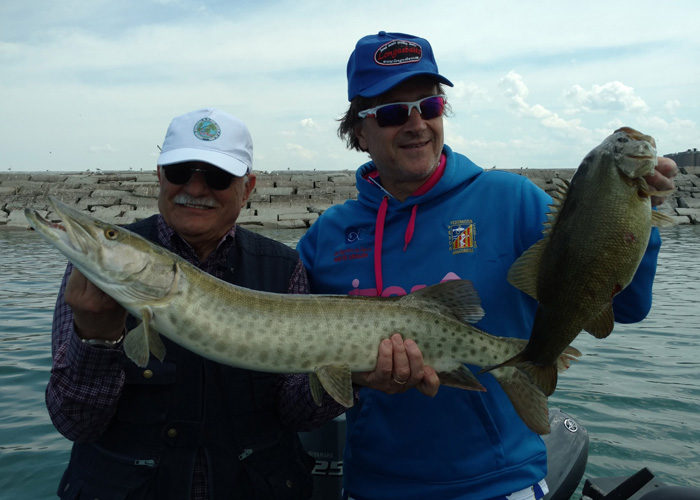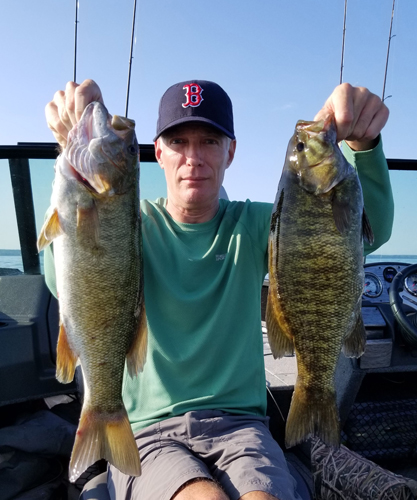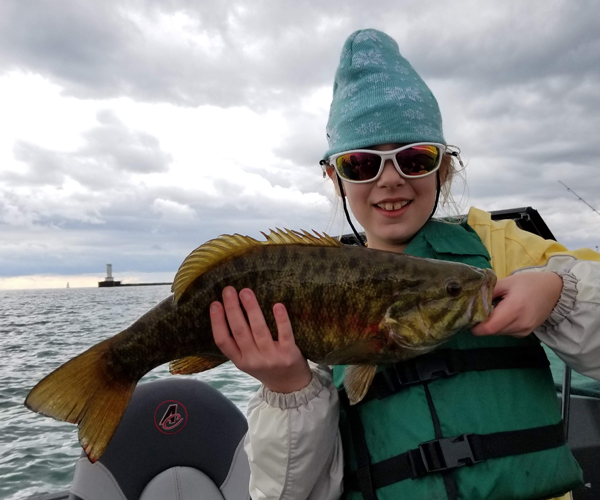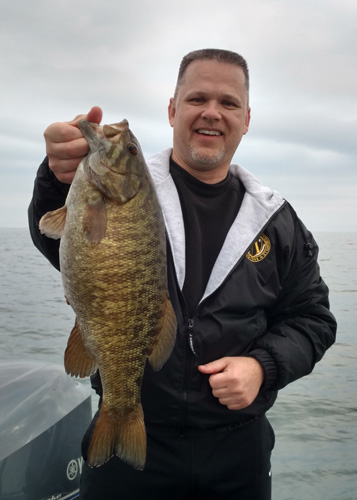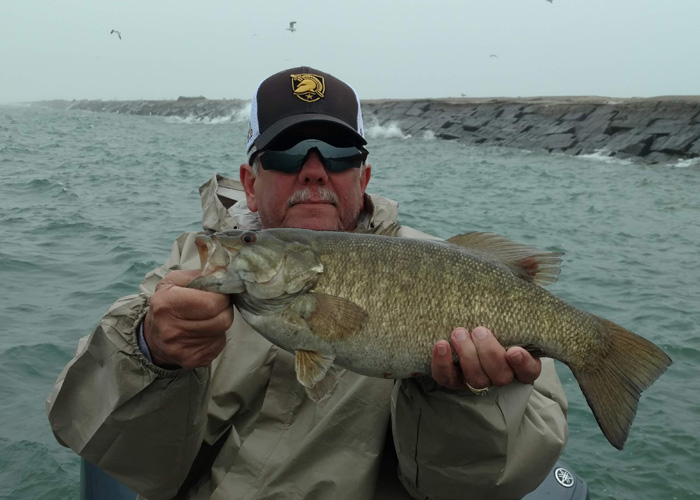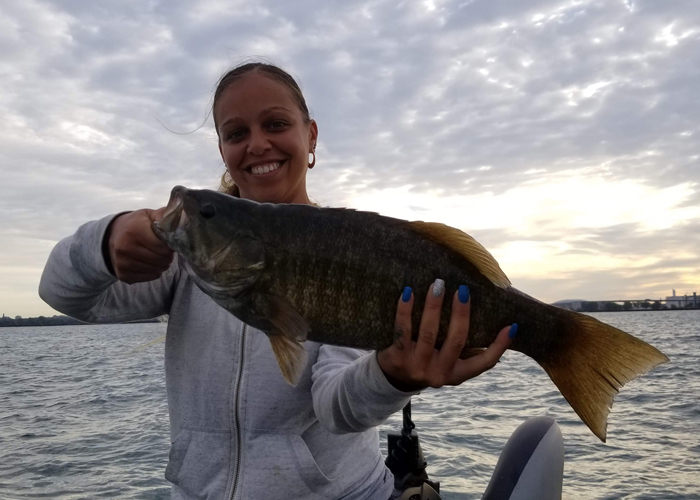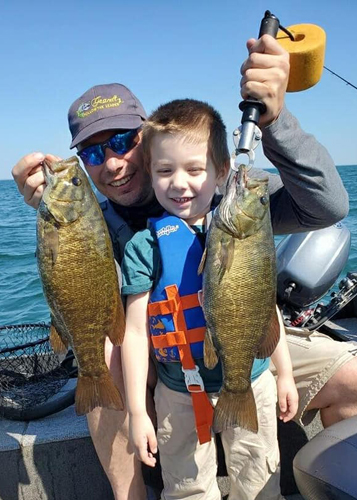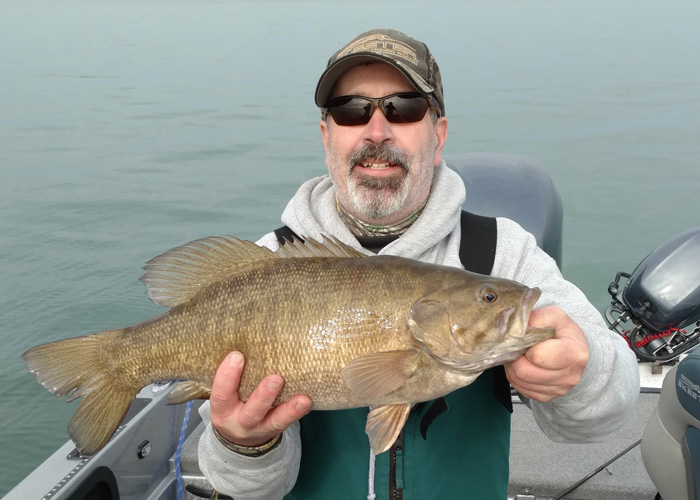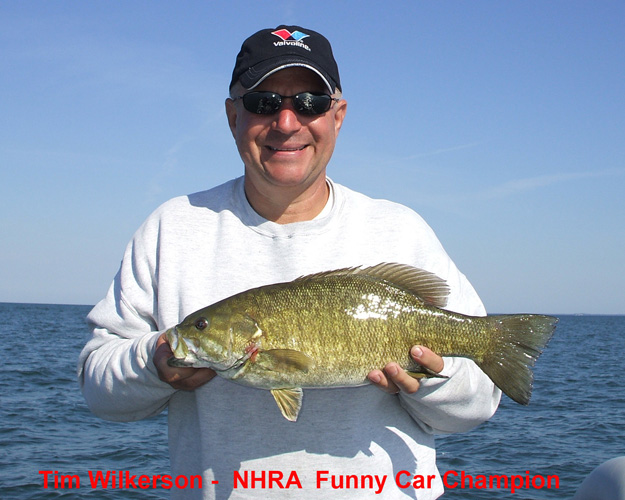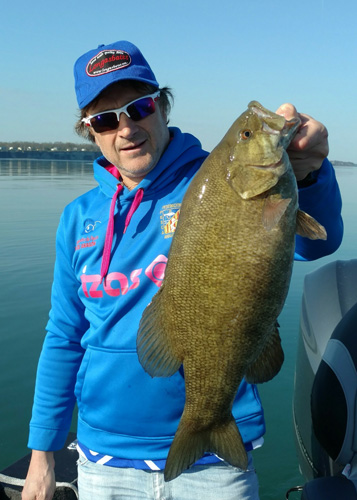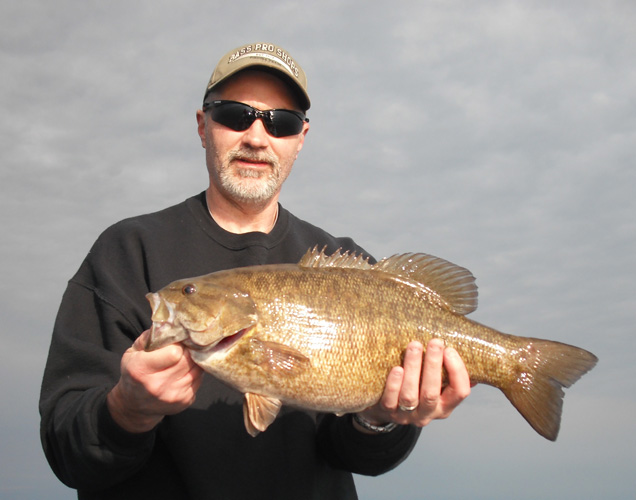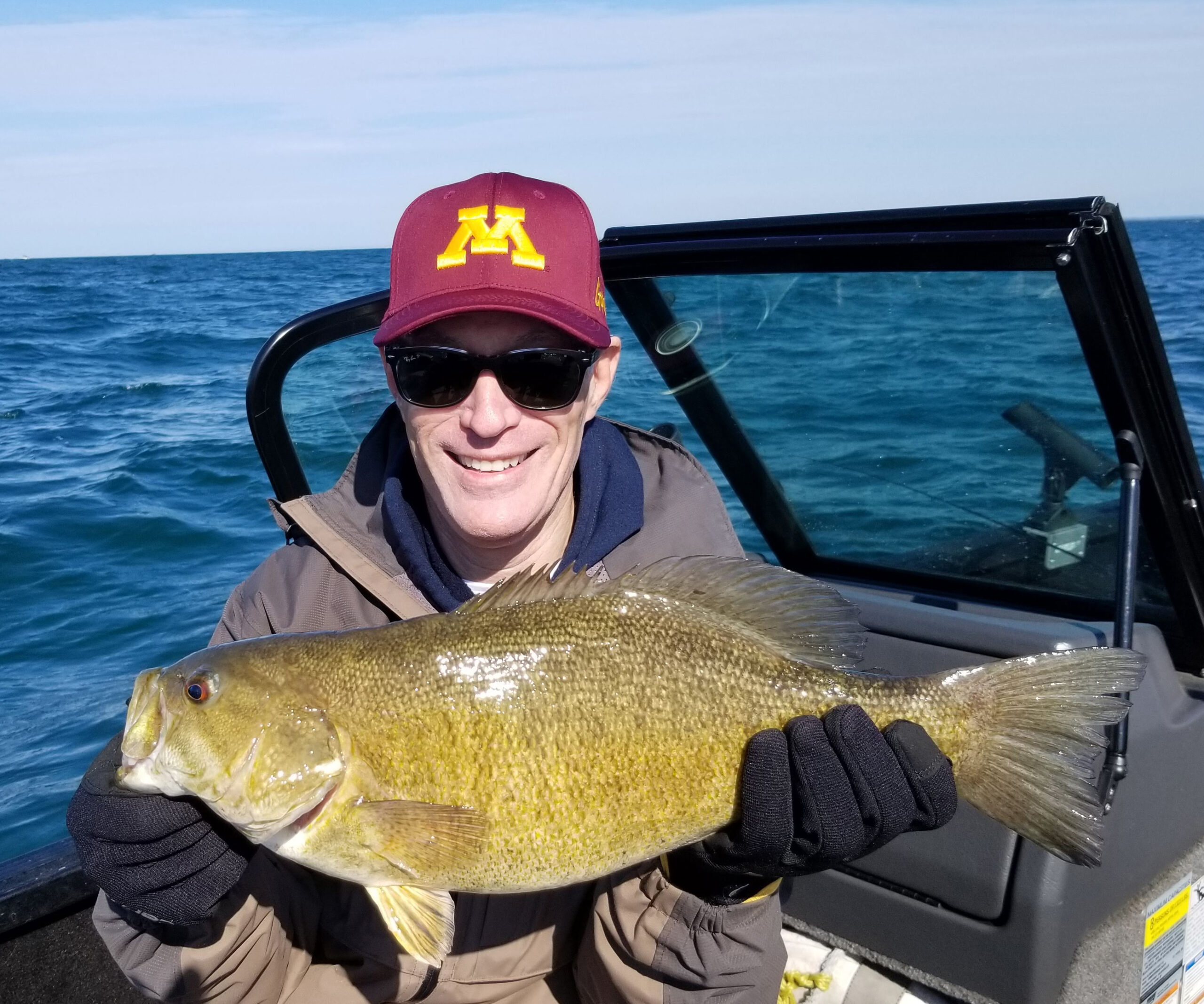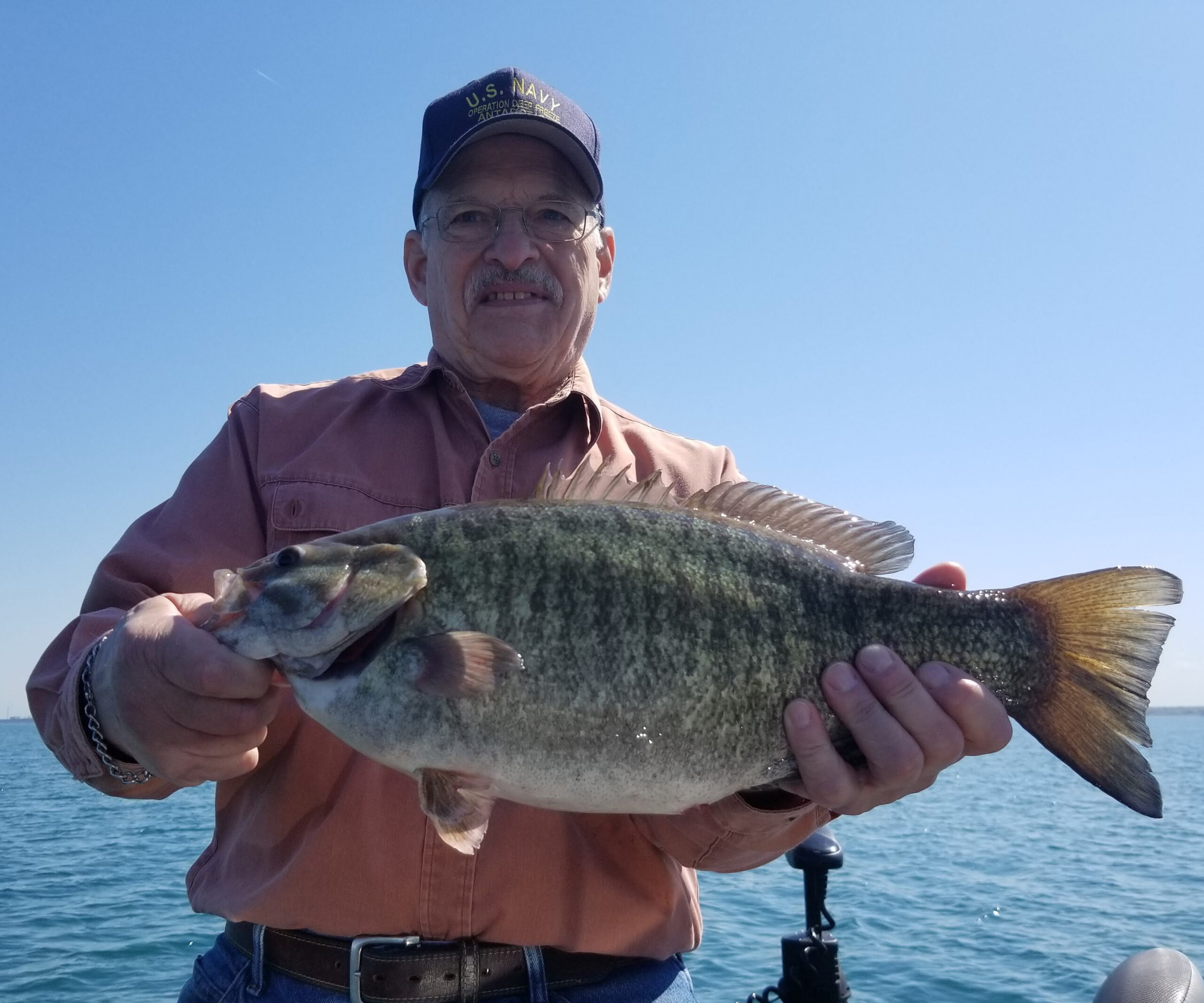 You Will With Schultz Sportfishing! Book Your Trip Today!
The summer Smallmouth Bass fishing is even better for those who want numbers of fish! Subsequently, lots of action on 2-3# Smallies with a few 4 pounders and the occasional 5 # Monster mixed in. Therefore, this is a great time to bring kids or novice anglers to make sure they stay busy learning to how to catch lots of excellent fighters where 30-50 fish days are common! Secondly, these trips can be combined a Walleye trip for an all around great day on the water!
We use a variety of technics based on time of year and angler skill or choice that are mainly presented by drifting over structure with live bait or artificial lures that range from tubes, swimbaits, drop shots, Ned rigs, blade baits and jigging spoons. All Bait & Top of the Line Tackle is provided!
CPR – Catch, Photo & Release!
I promote a CPR policy (Catch, Photo & Release!) on All my Smallmouth Bass trips to insure the future of this great fishery. Likewise, for the Steelhead & Trout as well, unlike Salmon, they don't die after spawning so they can live up to 10+ years. Releasing these monsters is to sustain and improve this fishery so everyone has a chance to catch one of these Trophies! Again, All Smallmouth Bass Trips are Catch & Release Only!
Local Launches
I normally Launch out of the Buffalo NFTA Small Boat Harbor most of the time. But, occasionally go out of ; Erie Basin Marina (Buffalo), Sturgeon Point, Silver Creek (Cattaraugus) or Dunkirk. All depending on conditions or where the big school of Walleye is, mobility is essential!
Local Lodging
Econo Lodge 4344 Milestrip Rd Blasdell (716) 507-8146
La Quinta Inn 2500 Hamburg Turnpike, Lackawanna (716) 821-0030
Red Carpet Inn 3140 Southwestern Blvd, Orchard Park (716) 649-5890
Red Roof Inn 5370 Camp Rd, Hamburg (716) 648-7222
Super 8, 1288 Sheridan Drive, Kenmore (716) 235-1330
Budget Inn 1080 Sheridan Drive, Tonawanda (716) 873-8197